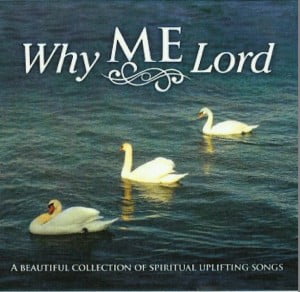 'Why me Lord' – A new CD, spearheaded by Maeve Kilkelly and Jim Kelly will be launched in the Lough Rea Hotel, Loughrea on Thursday 24th November 2016. The CD will feature artists Jimmy Buckley (country and western singer), Maeve Kilkelly and daughters Linda and Sharon, Jimmy Buckley CSsR, Bridget Coughlan, PJ Keane, John Keane, Athenry Parish Choirs, Jim Kelly and his son Diarmuid (who will be dedicating their songs to their late wife and mother Mary RIP), and musicians Sinead Monaghan (whistle), Harry Monson (Mandolin and Guitar), Claire Smyth (Fiddle), Tony Maher (Keyboards), Jackie Small (Accordion), Keelan McGowan (Drums) and Athenry Cancer Care Choir.
Recording of the CD took place in Esker Monastery, Athenry and Tony Maher Recording Studios, Headford and it will be launched in the Lough Rea Hotel with music on the night by The Conquerors and other guests. The night will kick off at 8pm, with an admission fee on the door of €15. The CD 'Why me Lord' will be on sale on the night and all proceeds from the sale of the CD and monies raised on the launch night will go to Galway Hospice, while there will also be a raffle on the night for Cancer Care Athenry.
Special thanks to Pat and Una McDonagh (Supermacs) for their kind generosity and support. Also thanks to Redemptorists Fathers and staff at Esker for their support and kindness.
All are welcome to this very exciting music night. Please support!