At Galway Hospice we provide a wide variety of other services which are an essential part of the care we give at Galway Hospice, and can improve our patients' lives enormously, both physically and mentally:
Occupational Therapy can help you to adjust to the limitations caused by your illness, and get the most out of life.

Physiotherapy can help you to stay active and independent. 

Our Complementary Therapies, such as aromatherapy can help with skincare and relaxation. 

Sometimes expressing your thoughts and feelings can be hard so art therapy can help you to do this. It uses art materials to express thoughts, feelings and experiences in a safe environment. You don't need to be good at art to benefit from it.

Our Pastoral Care Team also provide emotional and spiritual support for both you and those close to you.

Art Therapy helps people express thoughts, feelings and experiences that are otherwise difficult to express in words alone. You do not need to be 'good' at art to take part in or benefit from Art Therapy, and no prior experience of art is necessary.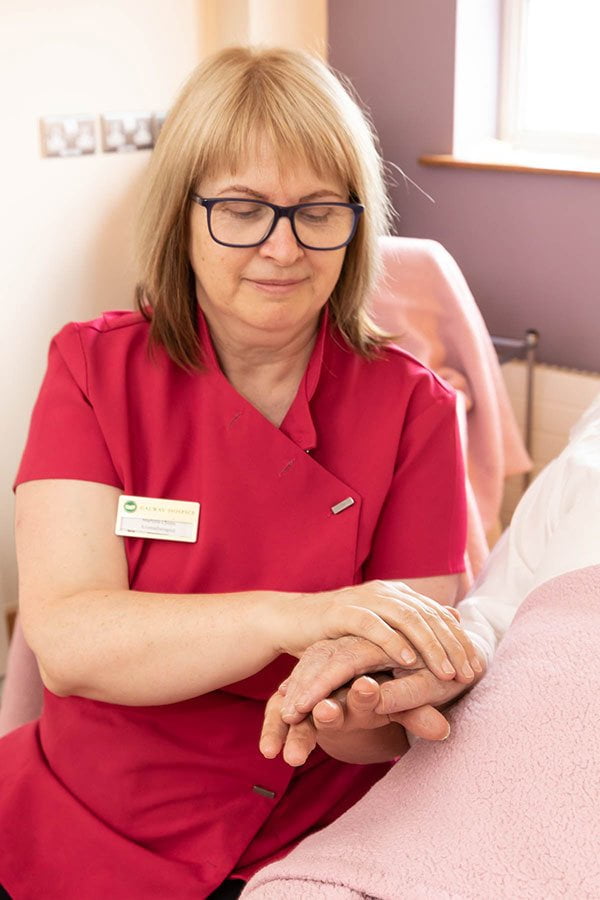 Therapies can help our patients: