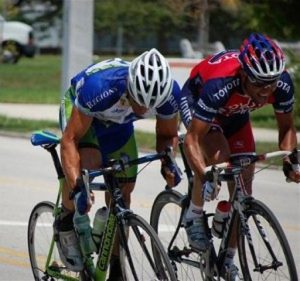 The 'On Your Bike' 10th Annual Cycle will take place on Sunday, 29th January 2017, with proceeds raised through this year's cycle being donated in support of Pat O'Connell's 'Project Minibus'.  'Project Minibus' is a fundraising initiative launched this year by Pat, a longtime volunteer at Galway Hospice.  Pat aims to raise enough funds to buy a new minibus to transport Galway Hospice patients. The Galway Bay Cycling Club – the organisers of the annual 'On Your Bike' cycle – have kindly offered to jump-start Pat's fundraiser by donating event proceeds to this initiative.
The entry fee is €25 per cyclist and registration will take place at Kilcornan Hall, Clarinbridge from 8.30 am to 9.45 am on the day. Cyclists will depart at 10 am sharp, with the option of cycling one of two routes: from Kilcornan to Carron and back (100 kilometres), or from Kilcornan to Ballyvaughan and back (60 kilometres). There will be a food stop in Ballyvaughan, and refreshments and showers will be available at the finish line. There will also be road support and marshalls en route.
For booking or further information, please contact Brendan Sheehan on 087 2862868 or Nigel Forde on 087 6287874. Your support for this event and consequently for 'Project Minibus', would be greatly appreciated. Thank you to the Galway Bay Cycling Club for supporting Pat's fundraising initiative. Thank you also to Pat O'Connell for his continued support.