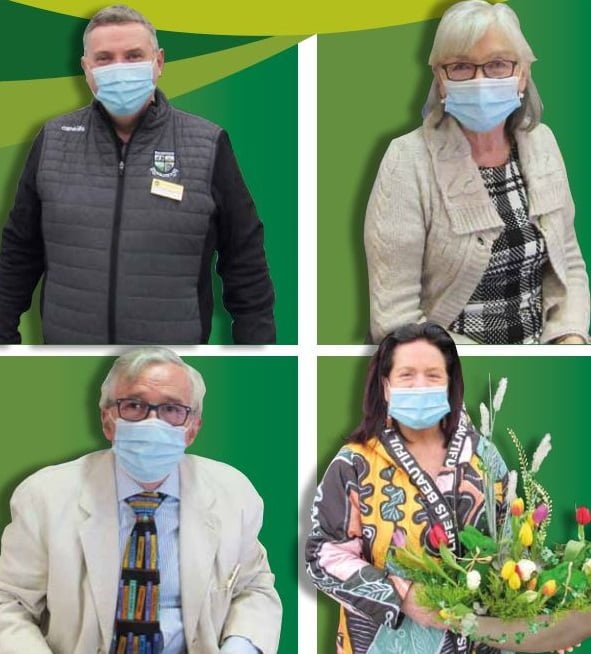 National Volunteering Week takes place from 17th – 23rd May 2021.
At Galway Hospice and Mayo Hospice, we are celebrating the contributions of our volunteers who give their time and skills to patients, families and staff, despite all the challenges posed by the pandemic. Thank you!
We have missed having the full volunteer team here, and we are now looking forward to brighter days ahead going forward, when we will all be back here together and embracing a complete volunteer programme.
We will see some familiar faces while welcoming new volunteers into the team.
For Our Dear Volunteers
A poem by Galway Hospice Clinical Nurse Specialist Bridget Lyons
It came in without warning
And life changed overnight
In order to keep us all safe
We had to do what's right.
Our volunteers are special,
You help in every way,
From flowers to meals to transport
But you had to stay away.
We miss your friendly face,
Always in good cheer,
You give your time so freely,
Committed and sincere.
With tabard and with name badge,
You help in every way.
If needed in a hurry
We only have to say.
We hope that you are safe and well
And look forward to the day
When we all meet up once more
No need to stay away.
We would like to wish all our volunteers a very Happy National Volunteering Week.
On behalf of the staff, patients and their families from Galway Hospice and Mayo Hospice, a huge "thank you" to all.