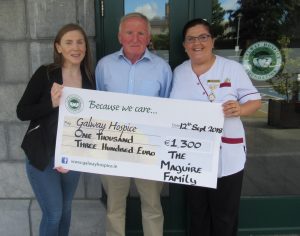 A huge thank you to Marguerite Maguire who recently raised €1,300 for Galway Hospice through her participation in the Tough Mudder Challenge.
Pictured is Marguerite, alongside her dad, presenting the proceeds raised to Trish Burke (HCA) of Galway Hospice.
Thank you to Marguerite and to the Maguire Family for their support of Galway Hospice.