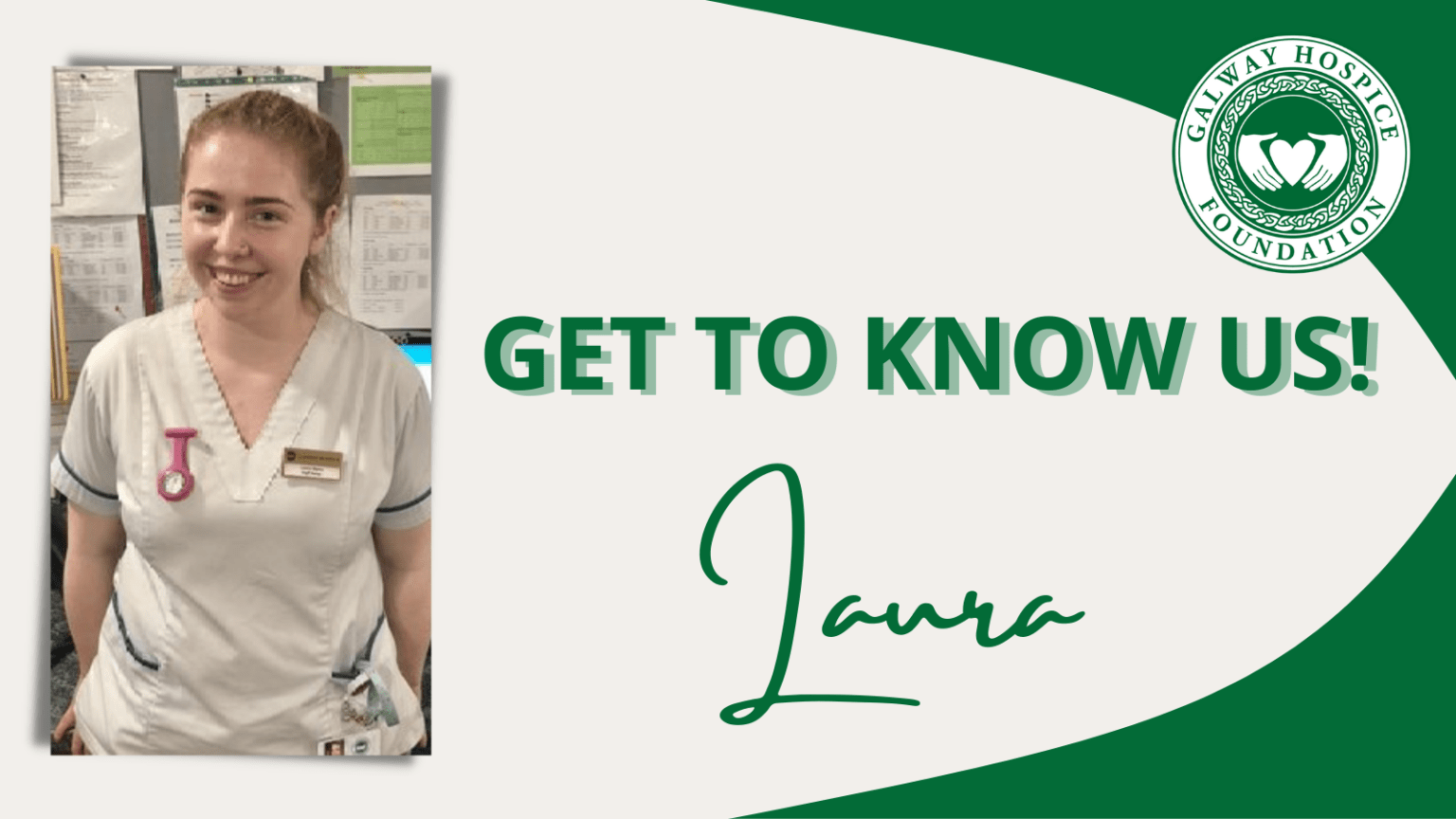 Name: Laura Glynn 
What do you do in Galway Hospice? 
I am a Staff Nurse in the Inpatient Unit of Galway Hospice. 
Why is your role important? 
Focusing on the comfort and quality of a person's life is a priority within the role. It's important to provide individualized care based on each person's unique needs. 
What is your favorite part of the job? 
I love this job because of how much our patients find peace when under our care. 
What has been a highlight for you since you started working in Galway Hospice? 
Meeting so many people along their journey and celebrating special events with them such as Birthdays, Christmas, New Years. 
What do you do when you are not in the Hospice?! 
I like to swim, paint and bake in my free time.