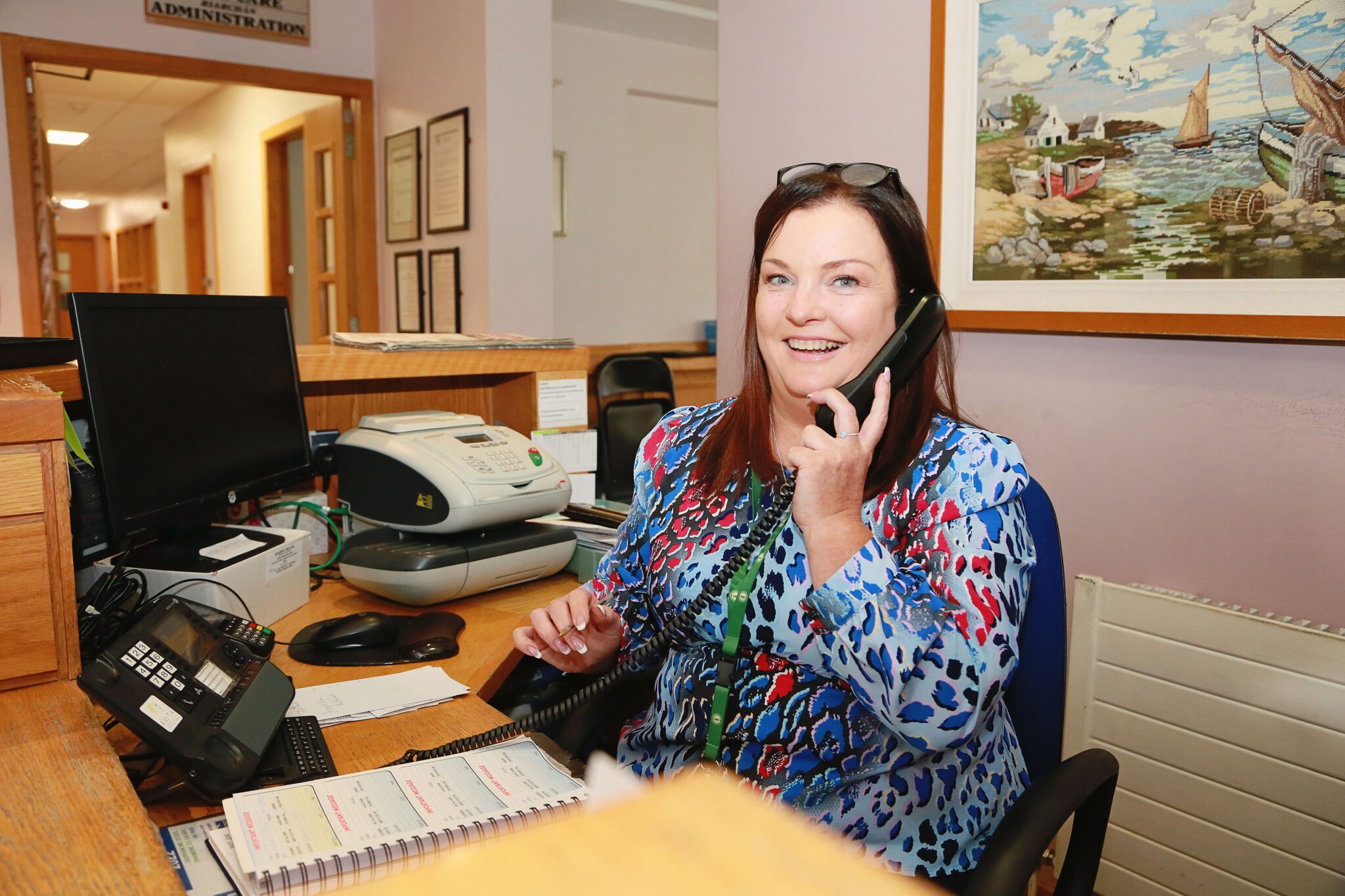 Name: Ger Tierney
What do you do in Galway Hospice?
I am a Locum Receptionist at Galway Hospice.
Why is your Role Important?
My role as Receptionist at Galway Hospice is important because the reception desk is the first point of contact for patients, families, visitors, deliveries etc , and so reception sets the tone of Galway Hospice as an organization. This is true, both in terms of work culture and placing patients, their families and visitors at the heart of quality service delivery.
What is your favourite part of the job?
My favourite part of the job is meeting and getting to know the patients and their families. Everyone has their own story and it's great to be able to lend a listening ear and to be a part of the wonderful care and assistance we provide at Galway Hospice. I know first-hand the quality of care Galway Hospice gave my own father Billy (RIP) 9 years ago and so it's a privilege to now be part of the Galway Hospice team.
What has been a highlight for you since you started working in Galway Hospice
There are many aspects of my role that I enjoy, from meeting and greeting to attending cheque presentations and to be able to have the chats with and support my colleagues in departments across Galway Hospice.
What do you do when you are not in the Hospice?!
Apart from work, I love to travel, meet new people and see new places. I've recently graduated from NUIG as a mature student!