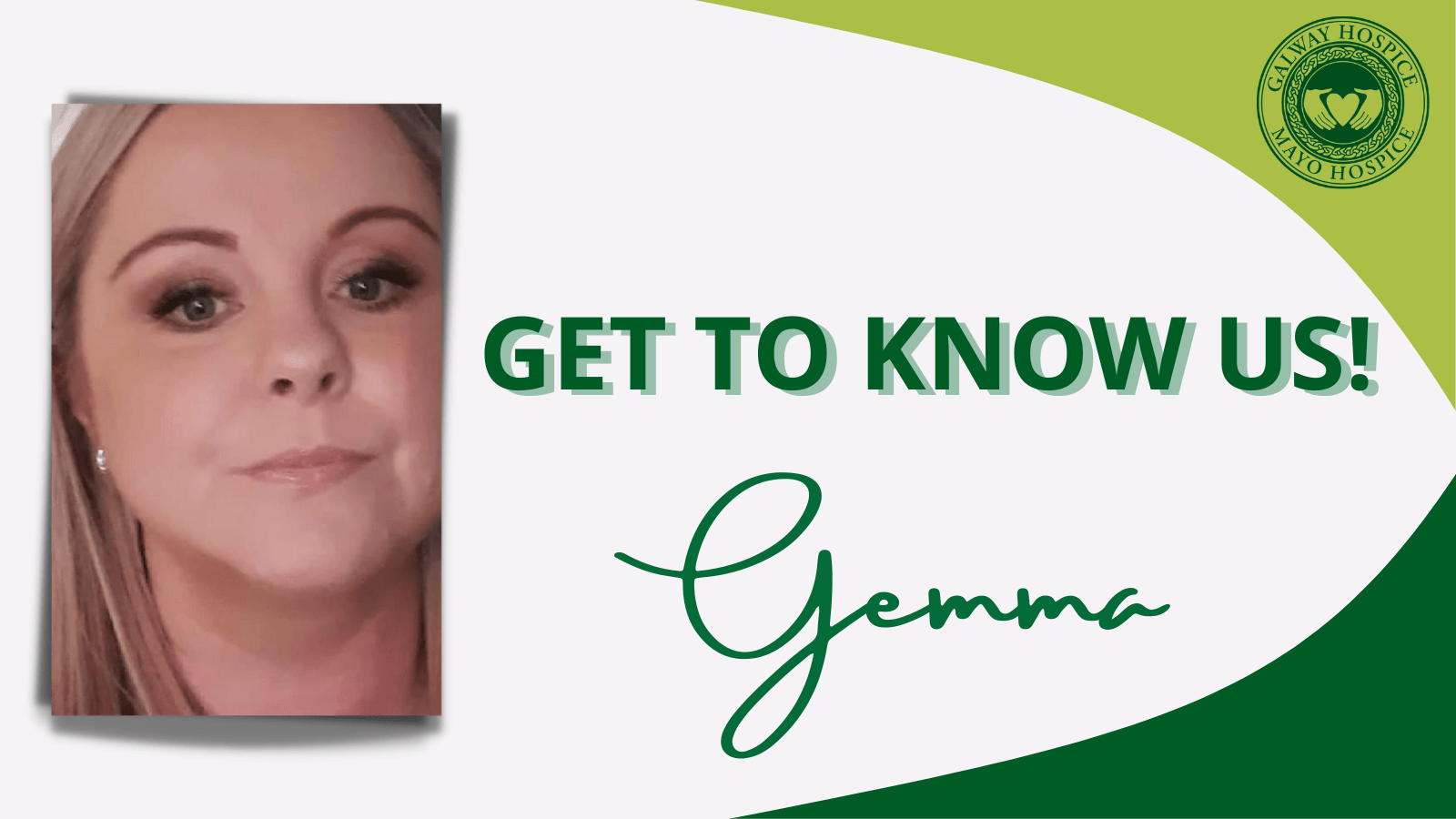 Name: Gemma Gibbons
What do you do for Mayo Hospice?
I am the Inpatient Unit Secretary; my office is located on the unit with the Medical and Nursing Staff and our patients.
Why is your role important?
I am the sole admin person for the Inpatient Unit.  I provide secretarial services to the Inpatient Unit (IPU) Clinical Nurse Managers, IPU medical, nursing and other multidisciplinary staff as needed.
What is your favourite part of the job?
I love the hustle and bustle of working in the Inpatient Unit. It can be such a hive of activity and I love to keep busy. The diversity of my role also ensures that no day on the ward is the same.  
What has been a highlight for you since you started working in Galway Hospice?
To be honest all of it, working alongside a tremendous team, meeting patients, their families and being a very small part of the whole picture that is hospice care at Mayo Hospice. It is a privilege to work in such an environment.
What do you do when you are not in the Hospice?!
When I am not at work I enjoy some downtime with my little girl and husband.