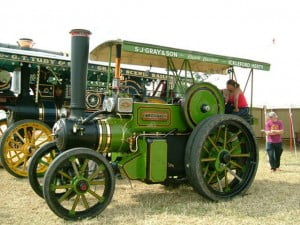 Woodford/Looscaun will be hosting the annual Woodford/Looscaun Vintage Tractor Run next Sunday 7th August 2016.  The event was due to be held on Sunday 31st July but was postponed as a mark of respect following a local tragedy.
Once again, the organisers of this event have kindly chosen Galway Hospice to benefit from the proceeds raised.  In 2014, this fundraising event raised €3,000 in support of the Foundation. The continued support of the event's organising committee and supporters is greatly appreciated.
The run will be taking place around the Woodford area, starting in Woodford at 12 noon. This event has always proved to be a very popular one and is a great family day out. So all are welcome to come along and marvel at the engineering genius of earlier years. And what's more – you'll be supporting Galway Hospice in the process! For further information, contact Anthony Hoban on 086 6388722 or Paul Touhy on 087 2885635.
Every year, Galway Hospice must raise €1.8 million to ensure the provision of Hospice Home Care, Day Care and Bereavement Support services throughout Galway city and county.  Galway Hospice depends hugely on fundraising events like this one to reach this annual fundraising target.  The support we receive is greatly appreciated.