It's only a little over 2 weeks to go for the annual charity 5k Swim Challenge in aid of Galway Hospice.
The 5k Swim Challenge is organised by the east Galway based Predator Triathlon Club, but is open to club members and non-members.
Training sessions have already begun at the Kingfisher pool in Renmore, where the event will take place on the 3rd December. Training sessions are optional and are taking place to arrange swimmers into suitable lanes with similarly timed athletes.
The training is being managed by Predator Triathlon Club coaches John Cloonan and Declan Mahon, and there is still plenty of time to put your name down for the challenging but awarding event.
'Last year was a fantastic event and the sense of achievement from everyone was incredible. Considering all of the funds raised go to a good cause too, makes it all the more special.' said John Cloonan.
This year, there are various options within the competition, including a 5km and 2.5km swim, as well as relays, so there is an option for everyone with a good fitness level and the ability to swim.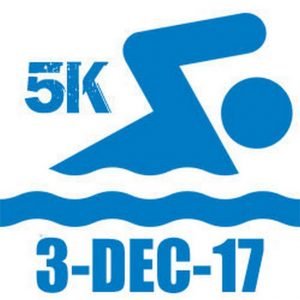 Registration costs €55 for adults and €25 for juniors and the swim takes place on Sunday 3rd December from 6pm to 9pm at the Kingfisher Gym in Renmore.
To register for the event, or for more information, log onto www.5kswim.com or visit 5km Swim Challenge on Facebook.
All proceeds from this event will be donated to Galway Hospice, so please support.