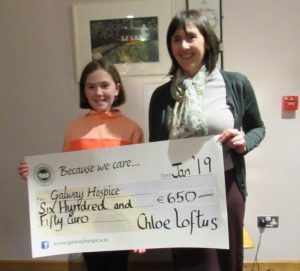 This wonderful 10 year old, Chloe Loftus got sponsorship to cut her lovely hair to raise funds for Galway Hospice.
Chloe raised an amazing €650 which she donated to Martina Considine of Galway Hospice.
Chloe also donated her hair to the Rapunzel Foundation.
Well done Chloe for your kindness and generosity… We salute you!!