Sofia Cahill (7) and Shauna Cahill (5) style their favourite yellow outfits in support of Galway Hospice Sunflower Days, which will be taking place on Friday June 10th and Saturday June 11th 2022 across Galway City and County. Sofia and Shauna have a special connection to Galway Hospice as their Dad, John Cahill sadly passed away here in 2020.
The girls are pictured at Garbally Woods in Ballinasloe, Co. Galway, where they spent a lot of quality time with their Dad in his final months. Alongside Sofia and Shauna is Caroline Quinn, Principal Medical Social Worker at Galway Hospice who their Mother, Louise describes as being 'like a guardian angel' to the girls. Caroline guided Louise in preparing the girls for the passing of their Dad and has since provided bereavement support to the girls.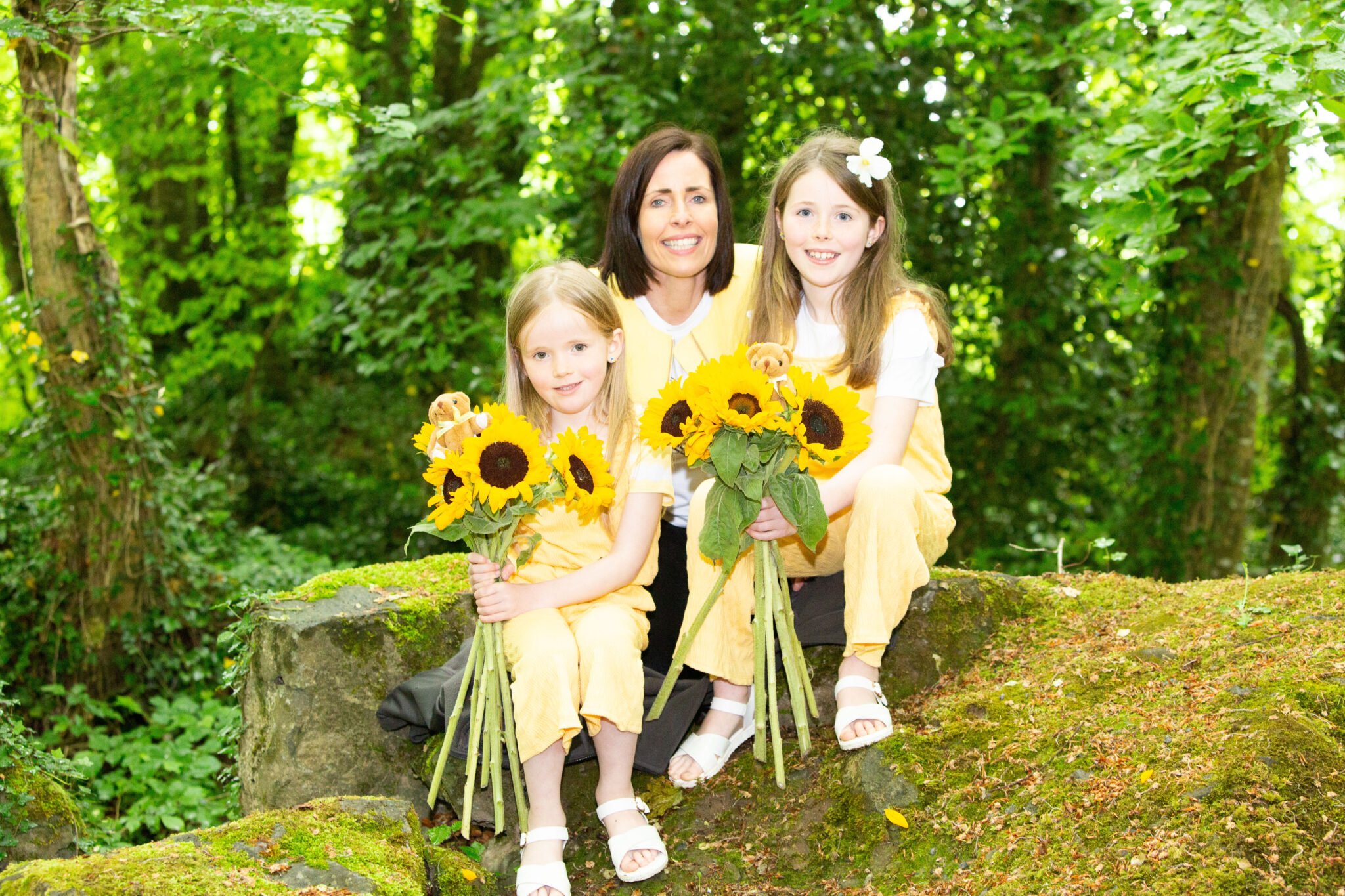 Sofia and Shauna are very excited for the upcoming Hospice Sunflower Days, as they will be wearing yellow once again with their classmates at Kilglass National School, in support of Galway Hospice. Hospice Sunflower Days are a hugely important fundraiser for Hospices across the country to raise much needed funds for people like John Cahill, who availed of specialist palliative care.
The connection between Galway Hospice and Sofia and Shauna remains strong, almost two years after the passing of their Dad. The provision of care by Galway Hospice could not be possible without the generous support of the people of Galway and beyond, on days like Sunflower Day.