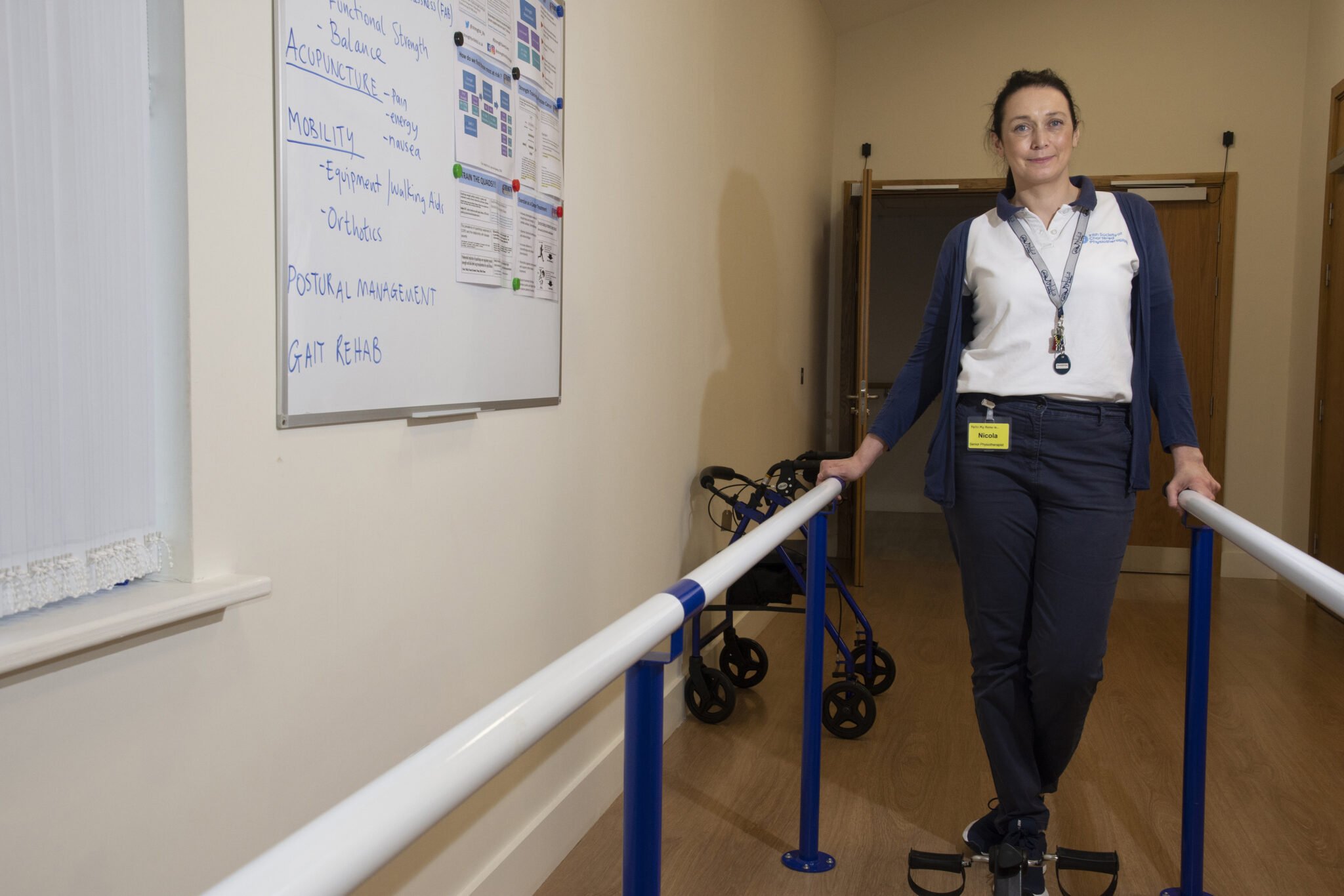 Name: Nicola Isherwood
What do you do for Galway Hospice?
I am the physiotherapist at Mayo Hospice in Castlebar. I work with patients on the In-Patient Unit (IPU) and in the Day care. I help to keep people as mobile and active as possible through movement and exercise, I help with patient's comfort and pain management through use of acupuncture, massage and positioning, and I also help with patients who have respiratory difficulties and might use oxygen or other breathing aids.
Why is your role important?
My role is important as I can help patients to be as active as they can for as long as possible, helping them to participate as much as possible in their normal life.
I work closely with my OT and community colleagues to help people to be discharged home whenever that is possible.
I strive to enable and empower people who may have been in hospital or on treatment for a long time, and to help them to rehabilitate and to continue to live their life for as long as possible
What is your favourite part of the job?
Helping people to regain their strength and independence, working closely with an excellent multi-disciplinary team to really holistically care for all aspects of a patient and their family.
What has been a highlight for you since you started working in Galway Hospice?
Seeing patients get discharged, who may have been admitted to us whilst very unwell is always a highlight. Also, being involved in facilitating family movie nights, afternoon tea parties and anniversary dinners for patients on the IPU is always very special
What do you do when you are not in the Hospice?!
I have a pretty busy home life with 3 kids and 2 Labradors! I love baking whenever I get time to relax and look forward to getting my kayak onto Clew Bay during the summer.