Ireland's Biggest Coffee Morning for Hospice takes place on Thursday 19th September 2019. It's a chance to get your friends, family, colleagues or community together over a cuppa and help raise funds for Galway Hospice!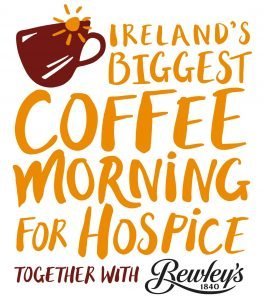 You can still register to host a Coffee Morning here, on 091-770868 or fundraising@galwayhospice.ie – if Thursday 19th September doesn't suit, you can always choose a date that does! To help with your Coffee Morning, all Hosts receive free Bewley's Coffee, Posters, Collection Boxes & Balloons.
Alternatively, please support one of the many Coffee Mornings taking place throughout Galway. To view our list of 2019 Coffee Mornings, please click below:
Every cup counts because every moment matters.